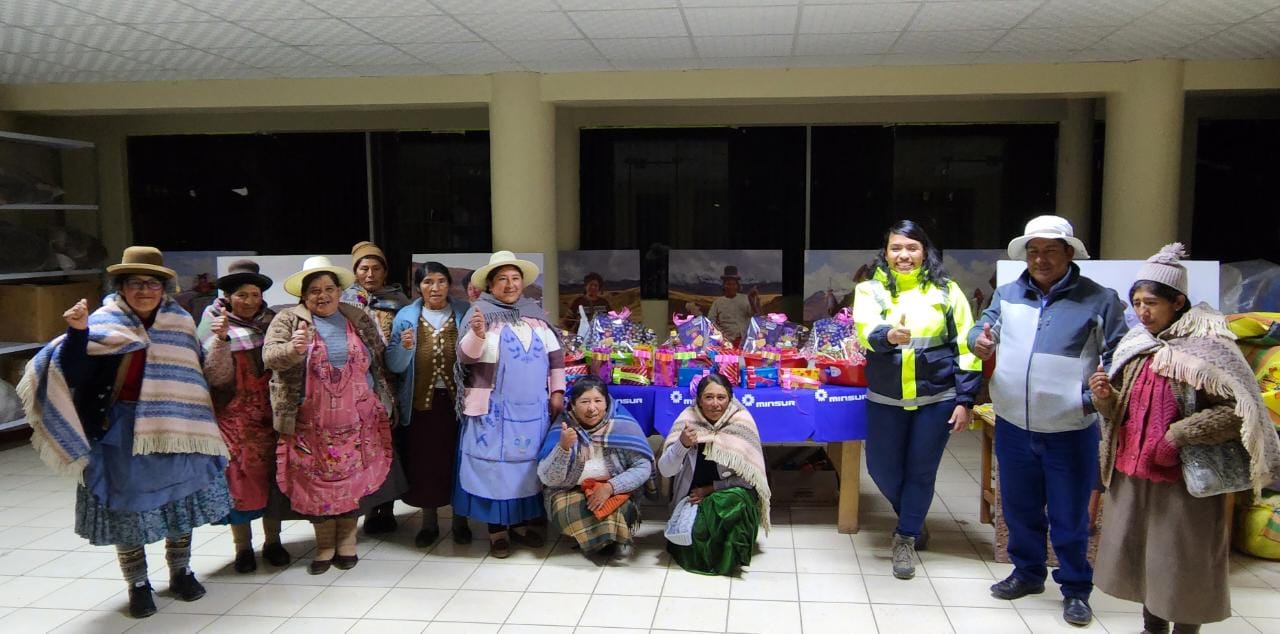 In the midst of our resumed commitments for shared development between Minsur and the districts in our area of influence, we have been implementing activities to strengthen our relationships and mutual trust.
To give you an example, the talent of craftswomen of Ajoyani district -who make beautiful garments with alpaca fibers- was acknowledged at a moving ceremony organized by local authorities and Minsur's representatives.
They are part of the association called Las Estrellas de Ajoyani (Ajoyani Stars) and participate in the Comprehensive Livestock Program led by Minsur, together with local authorities and its beneficiaries, who are also from Antauta and the Queracucho peasant community.

Recently, they exported 160 kilos of artisanal thread of baby alpaca to Germany. Their challenge for 2023 is changing from hand knitting to start producing with industrial machines, which they bought thanks to Minsur. With them, they will reduce knitting time, from eight to two or three days per garment.
This will mark an important milestone to make their enterprise more and more sustainable, since their production will grow, and they are already receiving orders from other countries.
"We are the main characters of our development, and we will not stop", indicated Juana Quelcca, who chairs the associations.
The Agreement
The Framework agreements Minsur has entered into with Ajoyani and Antauta districts in February and May 2022 are the tangible result of this strategy and represent a systemic solution vis-à-vis the social challenge posed by mining activities. They embody a shared vision of development based on 8 lines of work and nearly 50 specific projects, prioritized considering the districts' problems and potential.