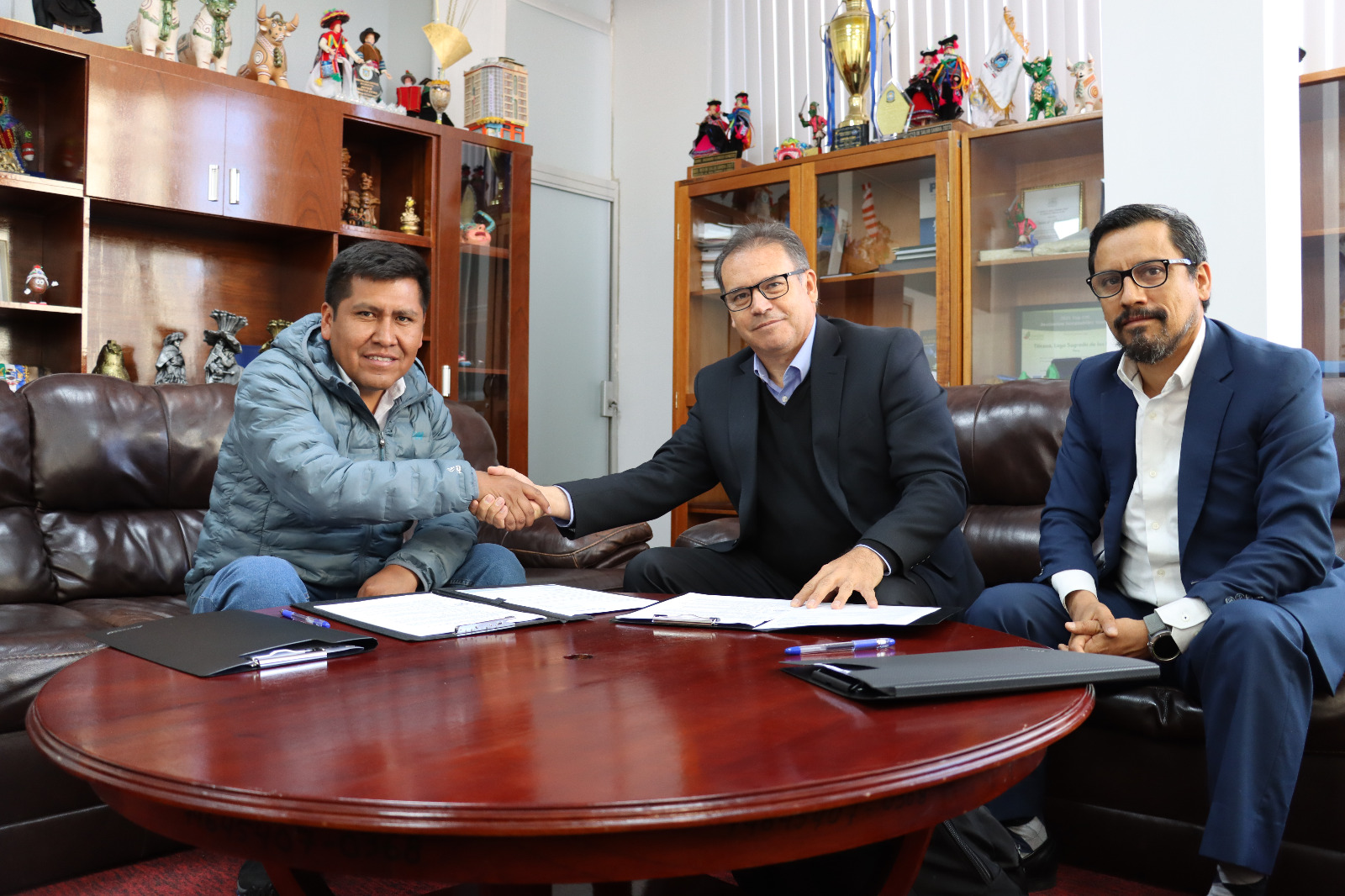 Historic milestone
The implementation of several joint initiatives to promote the development of Puno -a region in southern Peru, where our San Rafael mine is located- will be possible thanks to the cooperation framework agreement, entered into by Minsur and the Puno regional government. For instance, the promotion of infrastructure through different technical options, and public and private financing mechanisms.
Environmental impacts will also be addressed, such as the cleaning of the Ramis river, which has been seriously affected by illegal mining operations. Other initiatives will be financed under the "works for taxes" model, for example the hospital Carlos Cornejo Rosello Vizcardo in Azángaro city, and we will start the negotiations to build the Nuñoa-Macusani roadway.
"It is a milestone for us and also for the region. We have always been committed to Puno, mainly in our operation scopes. We thank the authorities for giving us the opportunity to fulfill our purpose: improving lives transforming minerals into wellbeing", said Gonzalo Quijandria, Minsur´s Director of Corporate Affairs and Sustainability.