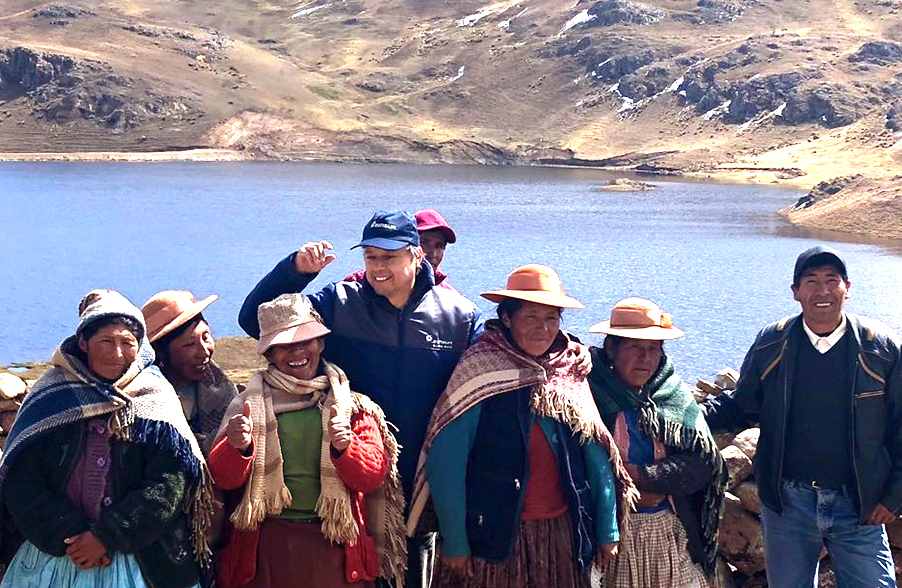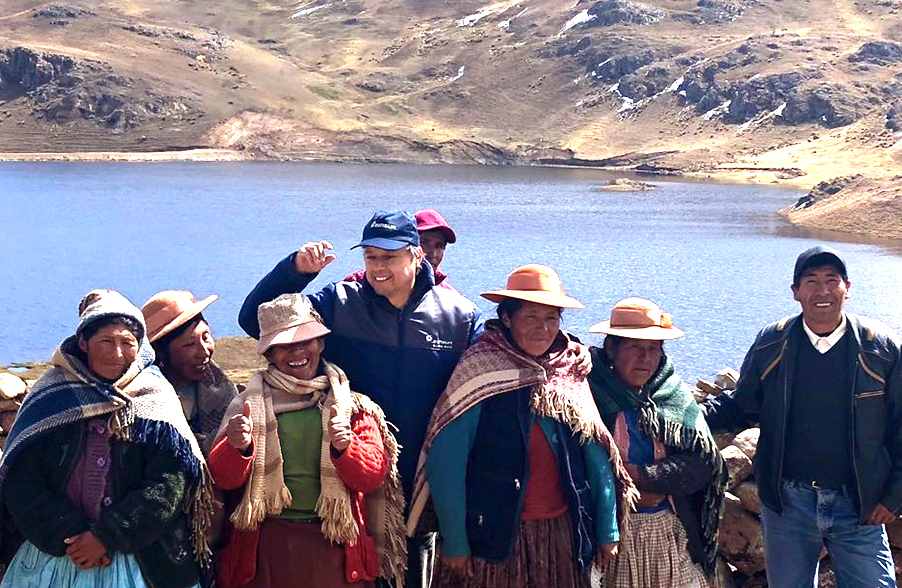 O
n Monday, June 4th, the community dam Mamacocha* was inaugurated. It is located in the Ajoyani district, and it will directly benefit the livestock breeders in the area and the Association of South American camelid producers APROCSA.
"Our sustainability vision is contributing to enhance our neighbors' life quality with this kind of projects; we thank the decision of authorities and the population of the Aurora sector, which provided the land for it", mentioned David Vásquez, Social Manager.
Over 30 families will directly benefit from the project, and it will also foster the production of new water deposits and wells in the lower areas. The project shall dam 200 thousand cubic meters of water, promoting livestock productivity and, possibly, aquaculture projects. Furthermore, it will have a positive environmental impact, since it will generate a microclimate mitigating frost effects, it will help recharging groundwater and strengthening local biodiversity. Desco NGO was in charge of designing and building the project.
In his turn, the District Mayor of Ajoyani, Adolfo Quispe Hancco thanked Minsur's intervention, since they are working together in other projects, such as the access road to the Aurora sector, where over 250 thousand soles were invested. "People here now have all the conditions required to grow", he emphasized.
*Mamacocha means Mother Water in Quechua