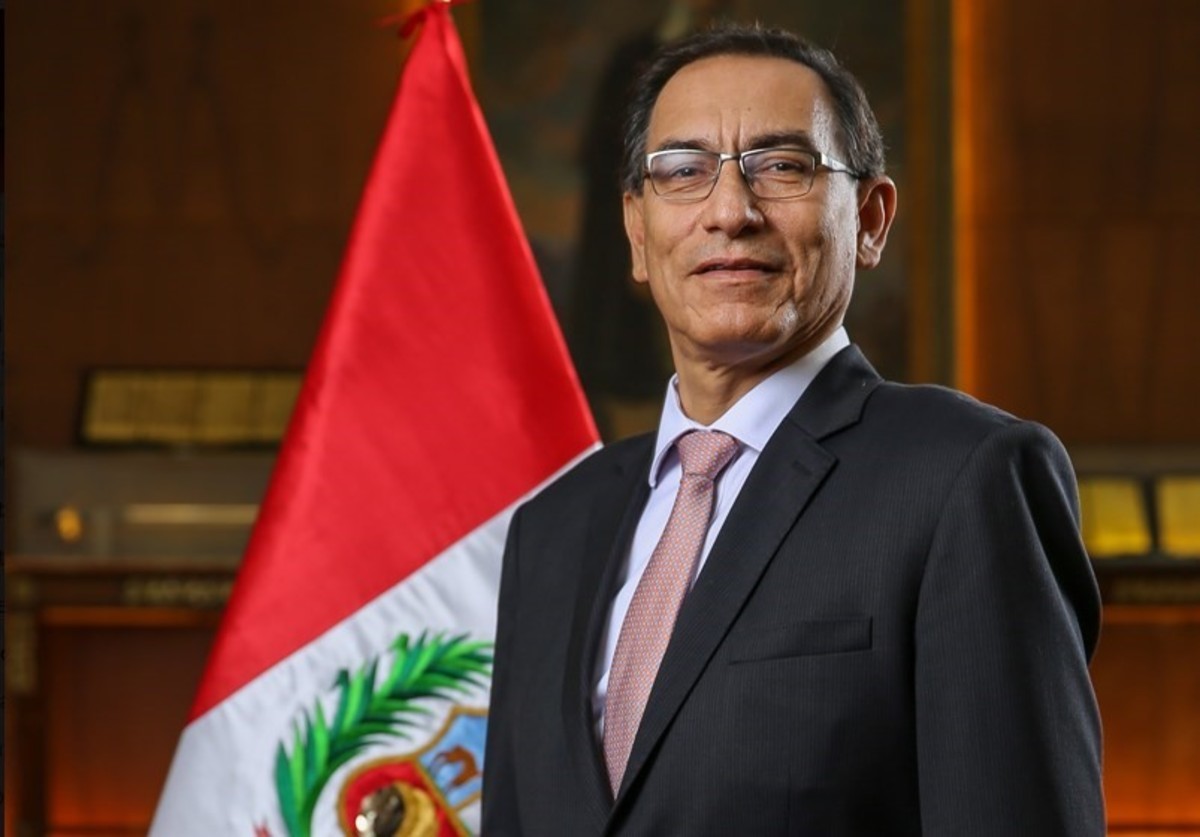 Source: Diario La República, March 23, 2018
President Kuczynski offered his resignation following corruption allegations, and now the first Vice-President, Martín Vizcarra becomes President.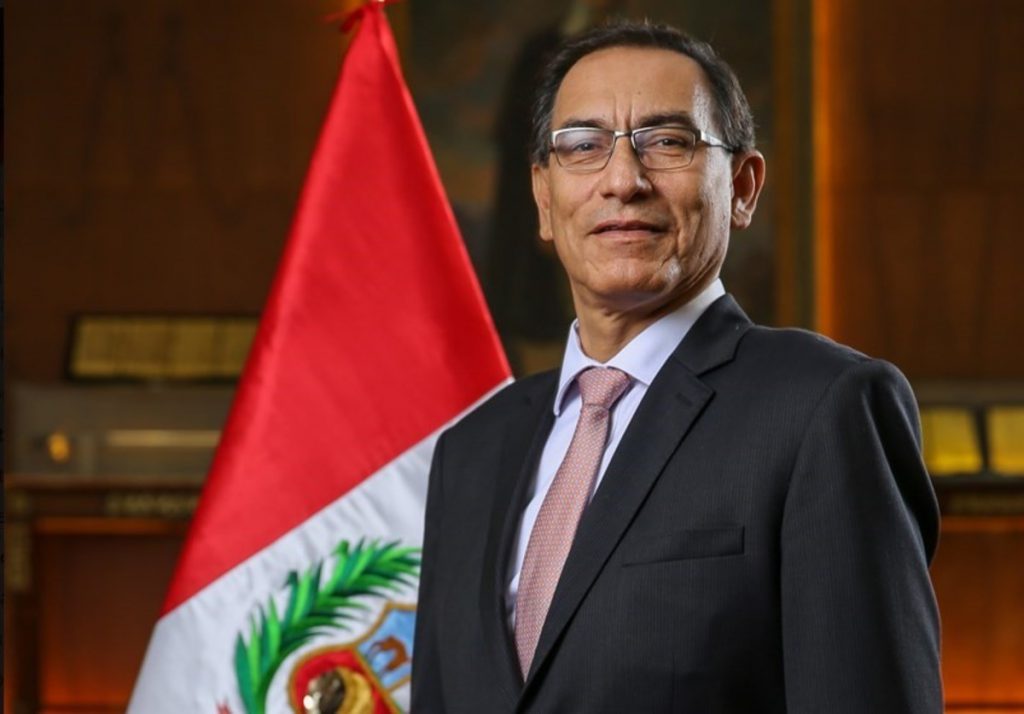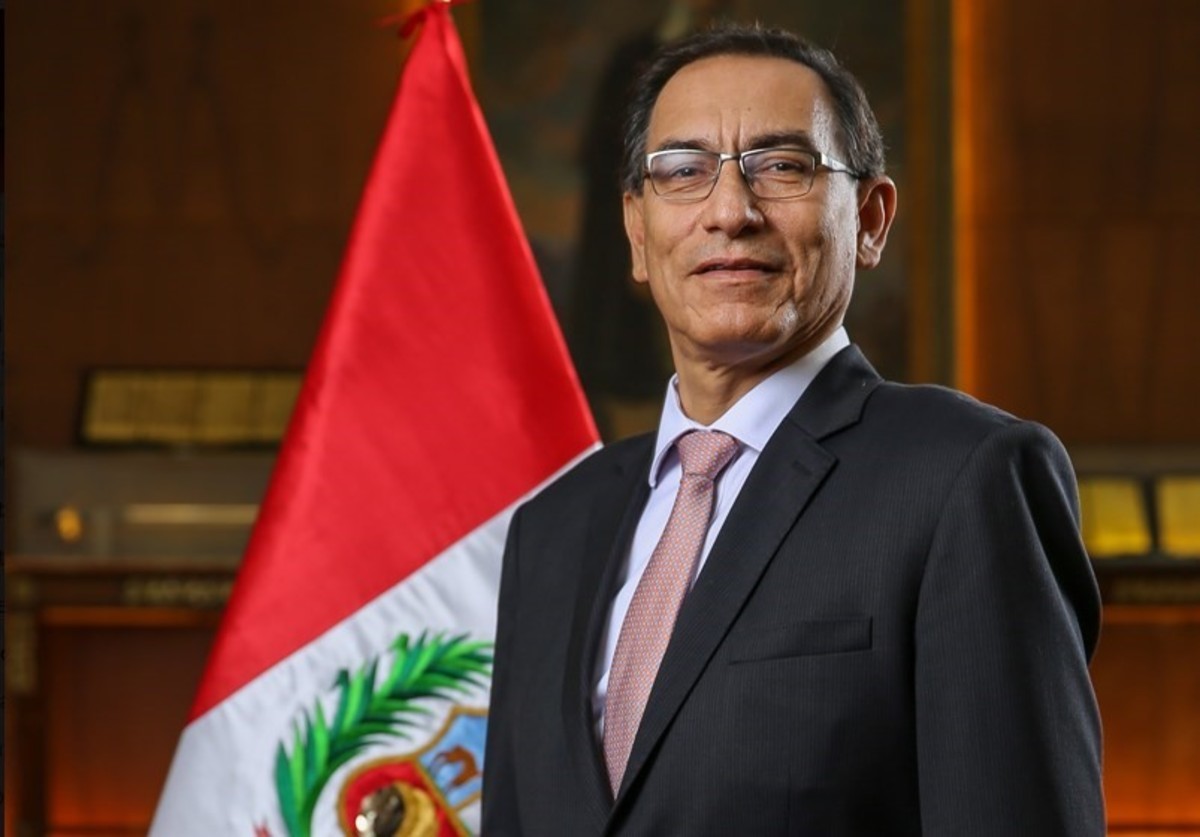 The first Vice President of Peru and former Ambassador to Canada, Martín Vizcarra started wearing the presidential sash after Pedro Pablo Kuczynski's resignation was confirmed, following the vote-buying video scandal, to prevent an impeachment.
According to the Constitution, in the event that the Head of the State resigns or if he is removed from office, the first Vice-President shall assume the Presidency, thus Vizcarra has taken the reins of the country up to 2021.
Martín Alberto Vizcarra Cornejo was born on March 22, 1963, in Lima. He is the son of the former major of Moquegua and member of the Constituent Assembly of 1978, César Vizcarra Vargas, and Doris Cornejo. After finishing high school he studied at Universidad Nacional de Ingeniería in 1979, completing his studies in 1984, when he graduated with a Bachelor degree in Civil Engineering. Vizcarra has also a Diploma in Managerial Administration from ESAN.
Vizcarra was devoted to the construction business during most of his professional career. He engaged in politics in 2010, leading an independent regional group, and was elected as Governor of Moquegua. His administration was applauded, and thus it was surprising that he did not run for re-election in 2014, which seemed secured. His career reached its peak in 2012, when he closed a deal with the Anglo American mining company to stop the mining dispute in Quellaveco.
Vizcarra was, without a doubt, one of the best regional presidents and was there that he earned recognition in Moquegua and across the country. When he served as President of the Regional Government of Moquegua (2011-2014), the region became the leader in the ranking of education in Peru: schools in that area of the country ranked first in the Census of Student Evaluation conducted by the Ministry of Education.
Chosen as part of the government, he was appointed Minister of Transport and Communications (MTC) in July 2016, until May 2017.
Data
Martín Vizcarrawas the Dean of the Peruvian Engineers Association from 2008 to 2009 and Director of Generación Eléctrica del Sur S.A, Egesur, from 2007 to 2010.
In the private sector he was Operations Manager of C & M Vizcarra S.A.C (1992-2010).
The National Society of Mining is confident that the new Cabinet will reinvigorate investments
Source: Agencia Andina
The President of the National Society of Mining, Oil and Energy (SNMPE), Luis Marchese, indicated that his business sector would support the new Ministerial Cabinet led by César Villanueva, because he is confident that it will boost mining and energy investments.
He mentioned that Peruvian mining is entering a stage of potential growth, since metal prices are rising in international markets.
"This provides investment possibilities to mining companies, and these are currently deciding where to invest. We should work together with the Ministry of Energy and Mining to make Peru an attractive place to invest", he said to Agencia Andina.
Mining investments reached 6,825 million dollars in 2015. In 2016 they amounted to 3,334 million dollars and in 2017 they rose to 3,928 million dollars, according to the Ministry of Energy and Mining statistics.
"We believe that this year's investments will be greater than in 2017. We expect them to reach 6,000 or 7,000 million dollars. It is likely that the higher dynamism will not be noticeable this year, but it shall become more evident next year", indicated Marchese.
He said that, because of the better metal prices, the companies in the sector "are starting to review their projects", though this process takes time.
"Some projects will start this year, but we expect greater investments in 2019 and 2020", he emphasized.
http://andina.pe/agencia/noticia-sociedad-nacional-mineria-confia-gabinete-reactivara-inversiones-705184.aspx