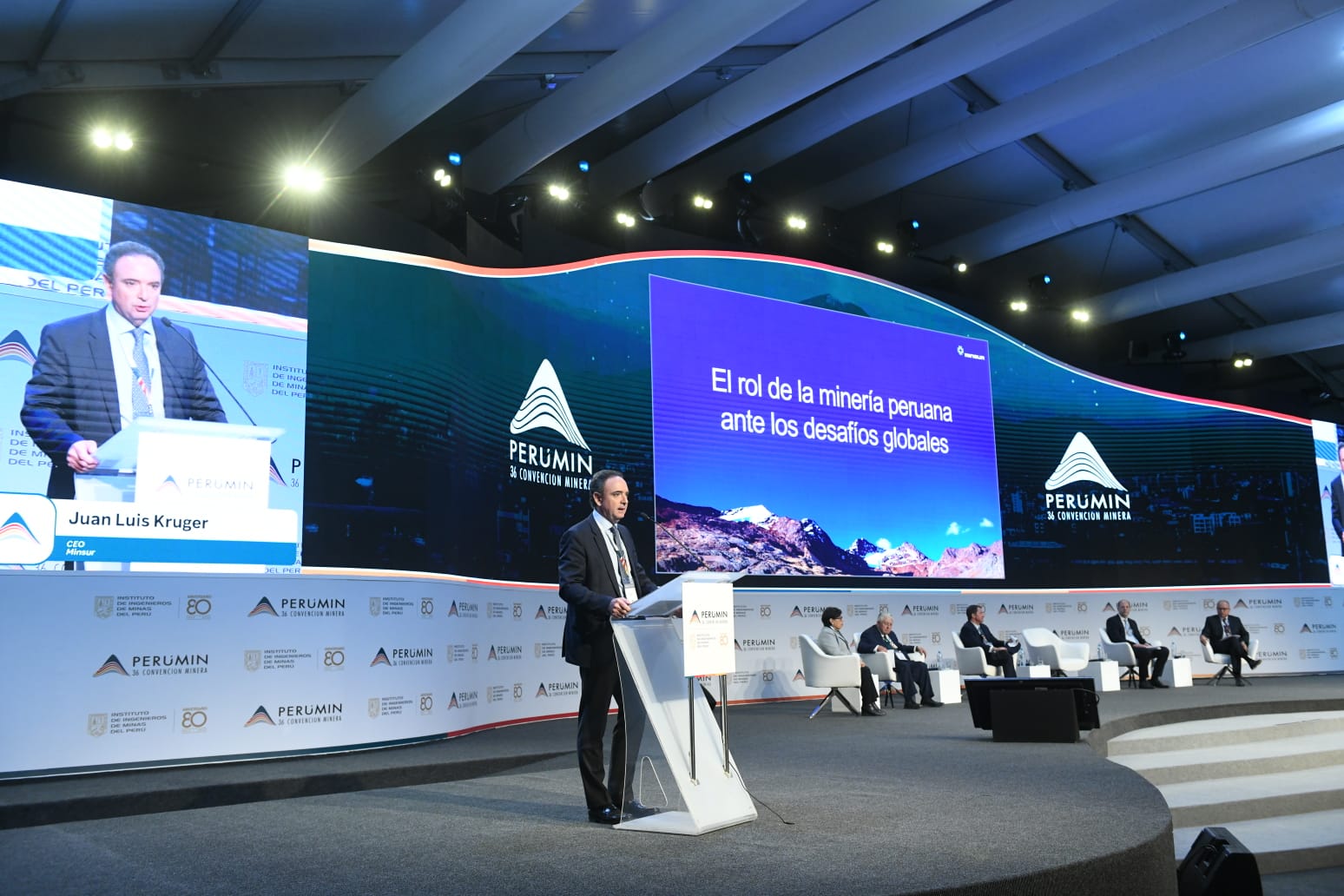 Dear strategic partners:
We are glad to share with you the fourth issue of our Sustinable Times 2023 newsletter. This time we want to highlight that our CEO, Juan Luis Kruger, took part in the 36th PERUMIN Convention, one of the main mining summits in our region and the world.
In his speech, "the role of Peruvian mining vis-à-vis global challenges", Kruger highlighted that "Peruvian mining is in an outstanding position. It can lead the transformation of the industry towards a more sustainable world."
He pointed out that we are witnessing a change of era with great uncertainties and a series of challenges endangering our planet´s sustainability, such as climate change and ecosystem degradation, illegal mining trafficking, among others.
On the other hand, he stated that "mining shall move forward towards a new model for community engagement, building bridges through transformative dialogue and intercultural conversations. There is a great chance of reaching multisectoral agreements that will allow generating shared value".
In this issue we also emphasize some initiatives that show that we are leaders in sustainability. For instance, the traceability of 100% of our tin production in Peru, the cooperation agreement for the development of Puno region, the achievement of ISO 37001 certification for our anti-bribery management system, as well as our improved reputation and innovation challenges addressed.
We hope that you like this issue, and we invite you to read and share these interesting news.