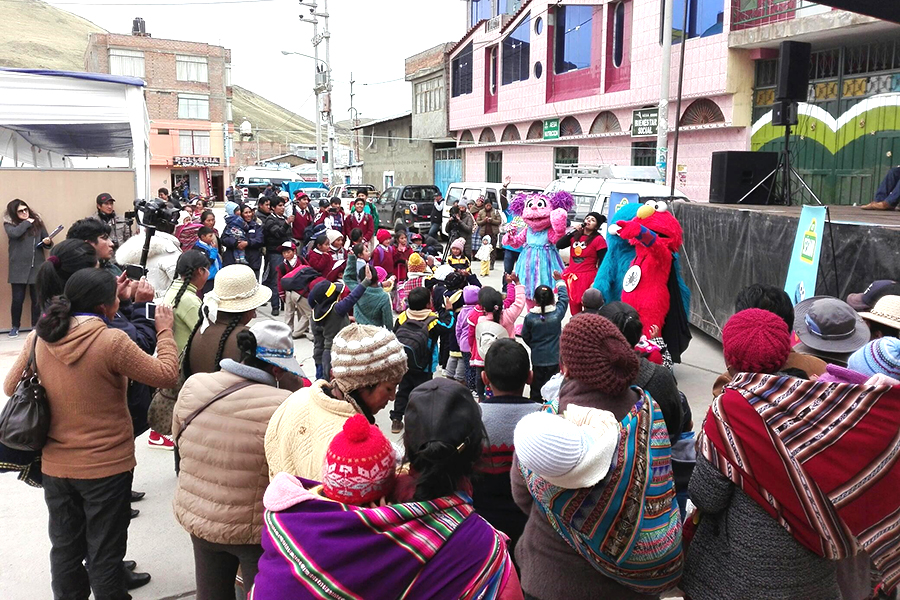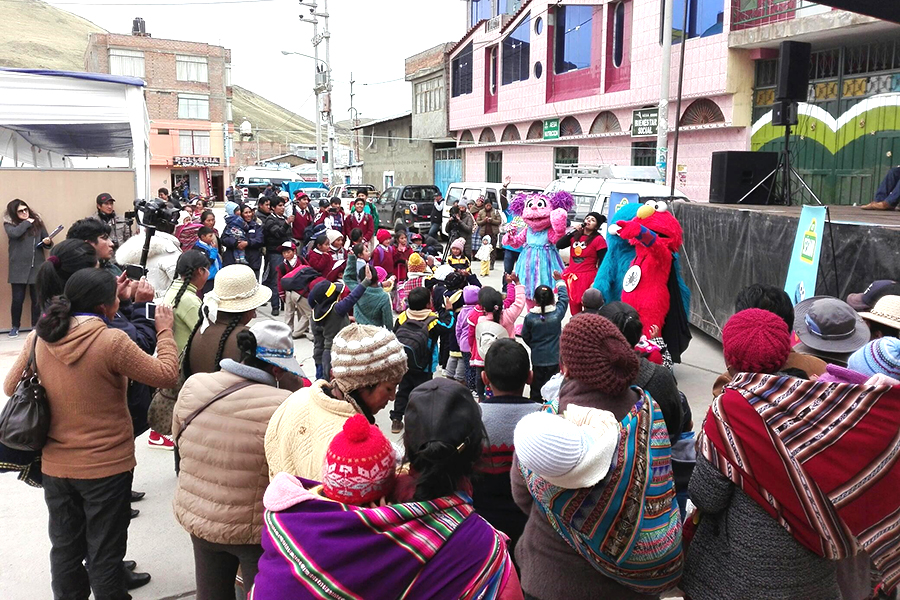 Find out how Antauta and Ajoyani districts have reduced anemia rates by over 50%
Anemia is a disease characterized by the lack of enough healthy red blood cells to transport an appropriate level of oxygen to body tissues. In young children it affects brain development, and thus they have growing and learning problems among other after-effects.
Anemia is a great public health problem in Peru, though it has a larger impact on high Andean regions. Three year ago, a study showed alarming anemia rates in Antauta and Ajoyani districts (Puno region, area of influence of San Rafael mine): 98% and 78% respectively.
Thus, a quest was initiated to fight this disease in both localities, and beyoind this to generate favorable conditions for early child development, since this is the most crucial stage in a person's development.
To date, the results are more than encouraging: in Antauta, anemia rate fell from 98% to 55% for children under 3 years old. In Ajoyani results are even more encouraging: from 78%, it dropped to 13%, one of the lowest rates nationwide. Because of these achievements, health entities in Peru started observing the experience of these localities to learn and replicate the experience.
The model adopted is supported on a multi-stakeholder concerted participation of diverse local, regional and state institutions, together with the private enterprises. It has a child rights approach in relation with the family environment, basic healthcare and wellbeing, education, recreation and protection, among others.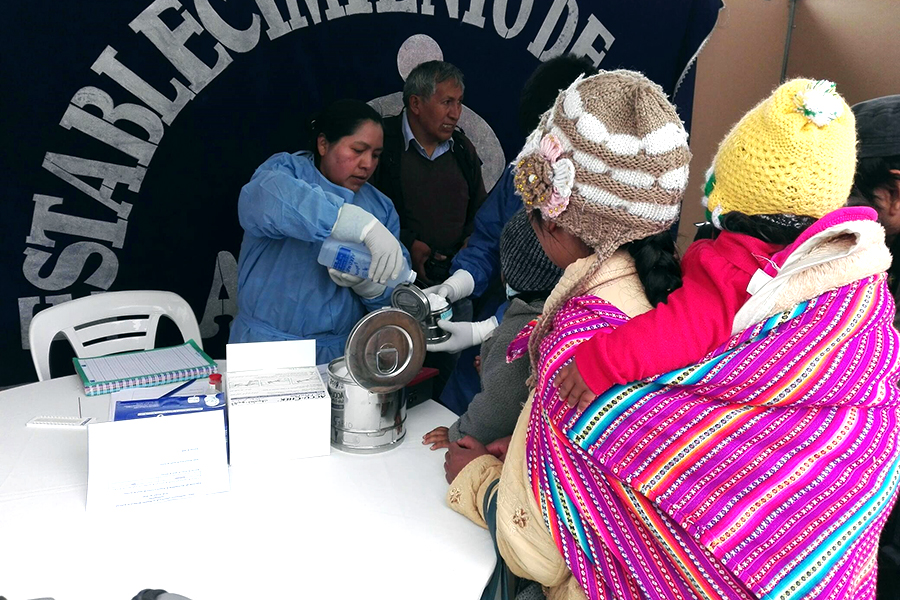 Minsur, as the main private company operating in both districts, has played the role of a facilitator for this process. It contributes with the financing of sub-programs, such as SAMI, comprehensive housing and water-related projects, among others. Moreover, it promotes the presence of the State (the government) in these programs' scope, strengthening institutionalism.
Child Development Fair:

Within the framework of the Early Child Development (ECD) Program, Antauta and Ajoyani were scenarios of the 1st Early Child Development (ECD) Fair, a unique experience in Puno region that allowed spreading the initiatives around this objective, and the good practices for an optimal early childhood development.

For this purpose, we had the participation of the different stakeholders that are part of the ECD quest, both in Antauta and Ajoyani, such as community agents, the Vaso de Leche organization, DEMUNA (Ombudsman for children and adolescents), the healthcare center, Qali Warma, Sumbi Association and the municipalities, among others. Each one of them presented their experience and achievements, as well as the products they have developed to improve parenting practices. In parallel, a healthcare campaign and a nutritional cuisine competition were conducted.

Sesame Square, the great novelty:

The fair included an interactive show and educational activities carried out by Sesame Square. The world-renowned characters Elmo, the Cookie monster and Abby Cadabby arrived in our country for the first time to play and give educational messages to children and parents of Antauta and Ajoyani.
For more information click https://bit.ly/2JQliN5